Picasso painting found as builder arrested over art heist
Written by laserteam on June 29, 2021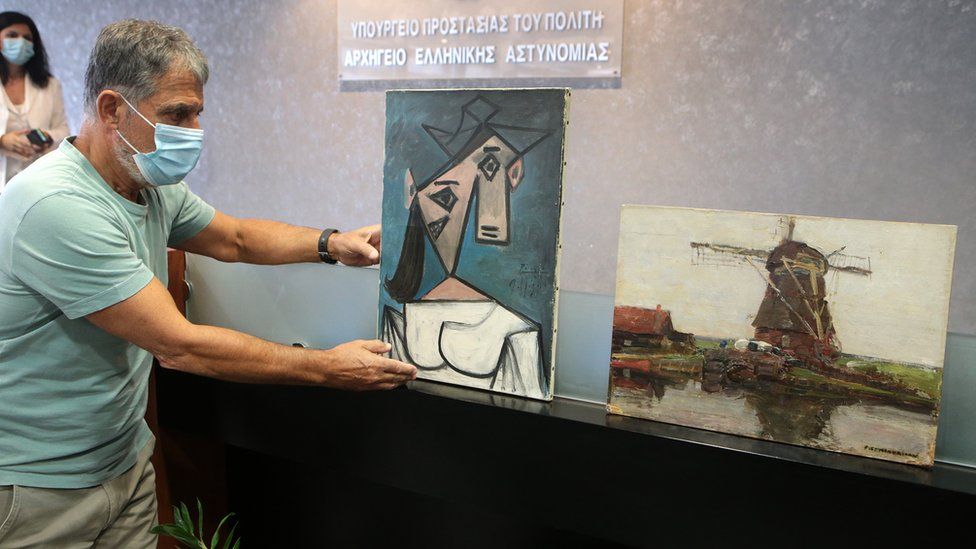 (BBC News) – A painting by Pablo Picasso that was stolen nine years ago during a heist at a Greek gallery has been recovered.
Police say a 49-year-old builder has been arrested for the theft of Picasso's Head of a Woman and a second work by Dutch artist Piet Mondrian.
Initially, the raid on the Athens National Gallery in 2012 was blamed on two thieves.
The artworks were stripped from their frames in the early morning heist which took only seven minutes to carry out.
The third work in pen and ink by Italian artist Guglielmo Caccia, from the 16th Century, was also seized but police said the suspect told them it had been damaged and he had flushed it down the toilet.
---