Top Five Movies of 2019
Written by laserteam on October 31, 2019
1. Avengers: Endgame (2019)
The grave course of events set in motion by Thanos that wiped out half the universe and fractured the Avengers ranks compels the remaining Avengers to take one final stand in Marvel Studios' grand conclusion to twenty-two films, "Avengers: Endgame."
Rating: PG-13 (for sequences of sci-fi violence and action, and some language)
Genre: Action & Adventure, Drama, Science Fiction & Fantasy
Directed By: Joe Russo, Anthony Russo
Written By: Christopher Markus, Stephen McFeely
Runtime: 182 minutes
Studio: Marvel Studios
2. Us (2019)
Haunted by an unexplainable and unresolved trauma from her past and compounded by a string of eerie coincidences, Adelaide feels her paranoia elevate to high-alert as she grows increasingly certain that something bad is going to befall her family. After spending a tense beach day with their friends, the Tylers, Adelaide and her family return to their vacation home. When darkness falls, the Wilsons discover the silhouette of four figures holding hands as they stand in the driveway. Us pits an endearing American family against a terrifying and uncanny opponent: doppelgängers of themselves
Rating: R (for violence/terror, and language)
Genre: Horror, Mystery & Suspense
Directed By: Jordan Peele
Written By: Jordan Peele
In Theaters: Mar 22, 2019 Wide
On Disc/Streaming: Jun 18, 2019
Runtime: 120 minutes
Studio: Universal Pictures
3. Toy Story 4 (2019)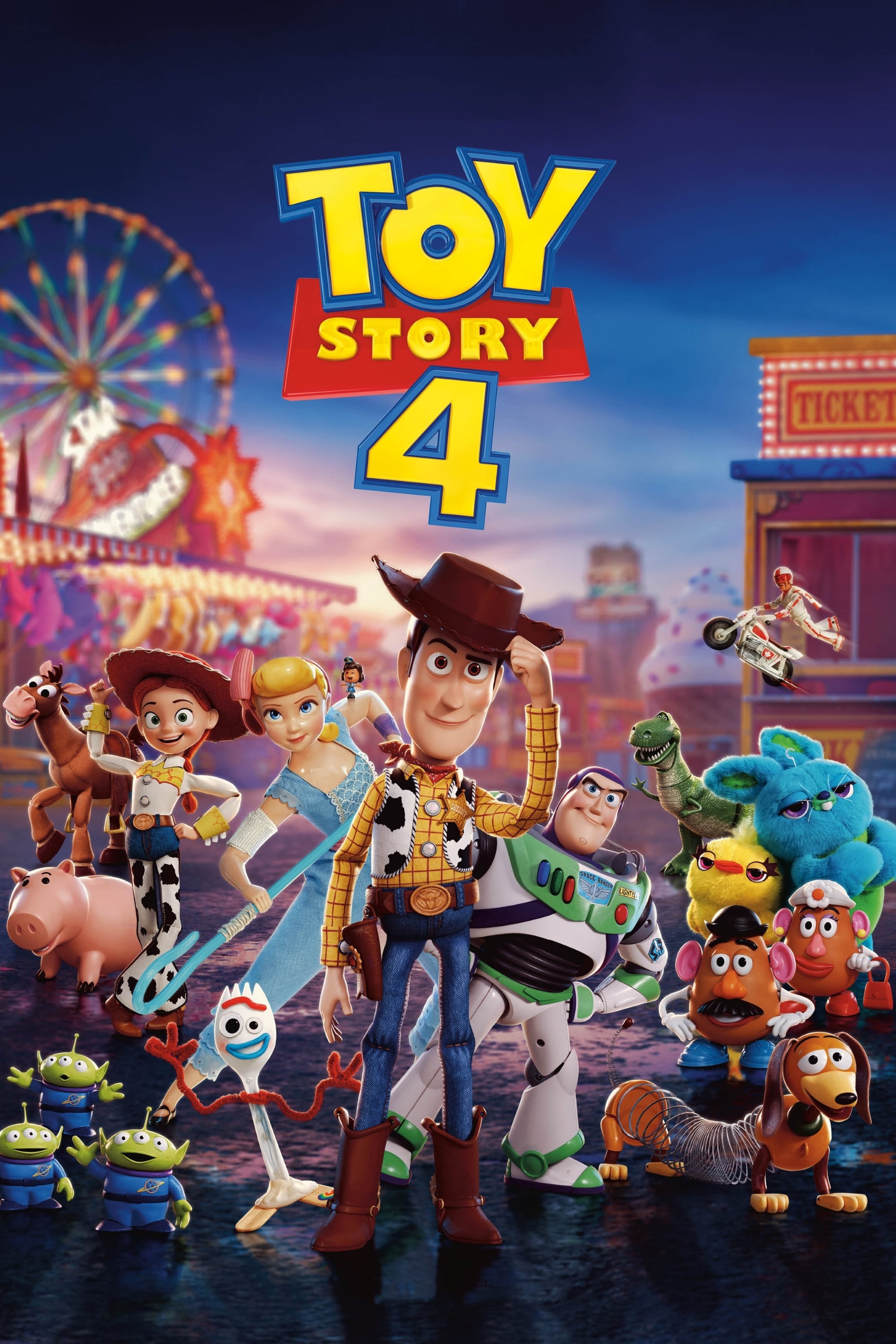 Woody (voice of Tom Hanks) has always been confident about his place in the world, and that his priority is taking care of his kid, whether that's Andy or Bonnie. So when Bonnie's beloved new craft-project-turned-toy, Forky (voice of Tony Hale), declares himself as "trash" and not a toy, Woody takes it upon himself to show Forky why he should embrace being a toy. But when Bonnie takes the whole gang on her family's road trip excursion, Woody ends up on an unexpected detour that includes a reunion with his long-lost friend Bo Peep (voice of Annie Potts). After years of being on her own, Bo's adventurous spirit and life on the road belie her delicate porcelain exterior. As Woody and Bo realize they're worlds apart when it comes to life as a toy, they soon come to find that's the least of their worries.
Rating: G
Genre: Animation, Comedy, Kids & Family, Science Fiction & Fantasy
Directed By: Josh Cooley
Written By: Andrew Stanton, Stephany Folsom
Runtime: 90 minutes
Studio: Disney/Pixar
4. The Farewell (2019)
The film follows a Chinese family who, when they discover their beloved Grandmother has only a short while left to live, decides to keep her in the dark and schedule an impromptu wedding to gather before she passes. Billi, feeling like a fish out of water in her home country, struggles with the family's decision to hide the truth from her grandmother.

Rating: PG (for thematic material, brief language, and some smoking)
Genre: Comedy, Drama
In Theaters: Aug 9, 2019 Wide
On Disc/Streaming: Oct 29, 2019
Runtime: 98 minutes
Studio: A24

5. Booksmart (2019)
The story follows Dever and Feldstein's characters, two academic superstars and best friends who, on the eve of their high school graduation, suddenly realize that they should have worked less and played more. Determined never to fall short of their peers, the girls set out on a mission to cram four years of fun into one night.

Rating: R (for strong sexual content and language throughout, drug use and drinking – all involving teens)
Genre: Comedy
Directed By: Olivia Wilde
Written By: Emily Halpern, Susanna Fogel, Sarah Haskins, Katie Silberman
In Theaters: May 24, 2019 Wide
On Disc/Streaming: Aug 20, 2019
Runtime: 105 minutes
Studio: United Artists
---