Ice Cube reveals that Mr. Rogers sued him over a track he released in 1990
Written by laserteam on May 22, 2020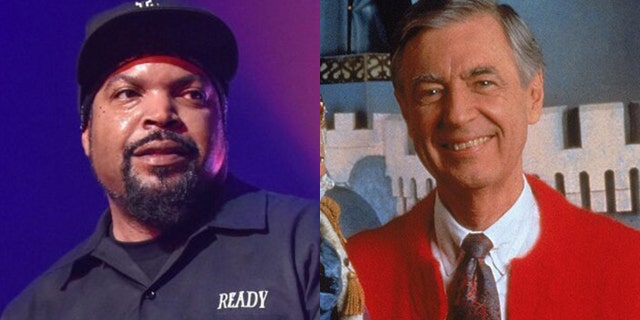 Ice Cube revealed he had a feud with children's television icon Mr. Rogers after his first solo album came out in 1990.
The 50-year-old musician hosted an Instagram Live listening party Wednesday to celebrate the 30th anniversary of his album "AmeriKKKA's Most Wanted," and there he recounted a friction he had with the late TV star over a sound bite used in the track "A Gangsta's Fairytale."
He explained that Fred Rogers took issue with the song using the theme song to "Mister Rogers' Neighborhood," titled "Won't You Be My Neighbor."
"I actually wrote this for Eazy-E. But y'all know what it is, we wasn't getting down at the time so I had to take it myself," Cube said.
He added: "It's a trip. Because, off this song, Mr. Rogers sued us. He was mad because we had the 'Mister Rogers' theme at the beginning of this s—. 'It's a Wonderful Day in the Neighborhood' and all that."
Cube noted that the children's TV star was "getting like five cents a record until we took that part off."
"AmeriKKKA's Most Wanted" dropped in May 1990 and marked the rapper's first solo studio album after he left the famous hip-hop group N.W.A.
via FOX News
---