Chicago Bears quarterback Nick Foles carted off the field with an injury
Written by laserteam on November 17, 2020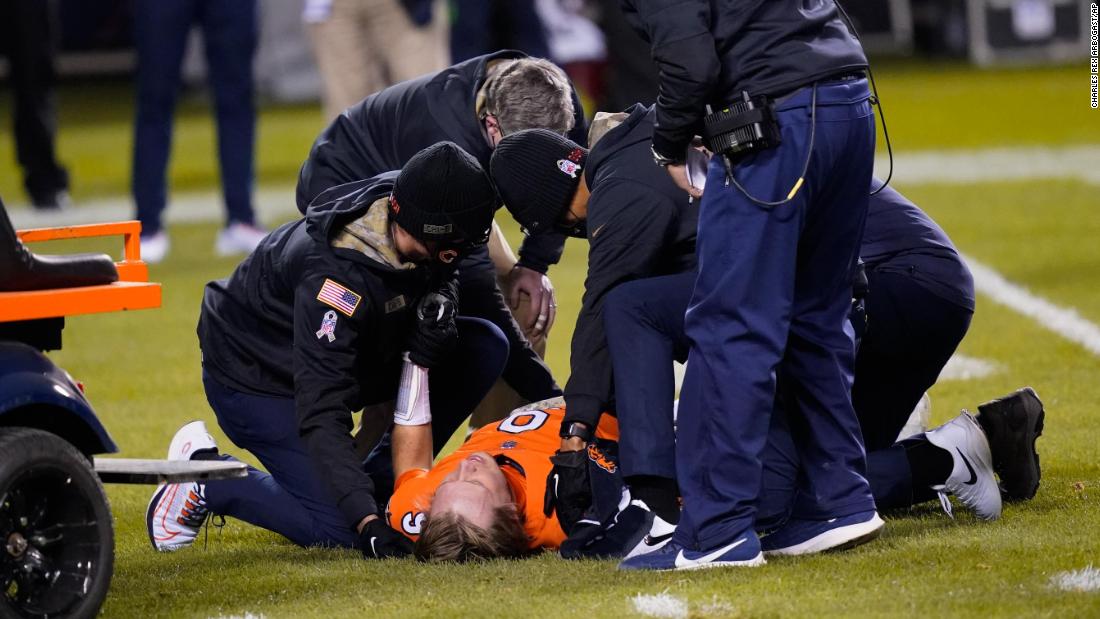 (CNN) – Chicago Bears quarterback Nick Foles had to be carted off the field on Monday in the dying seconds of a 19-13 loss to division rivals the Minnesota Vikings.
Trailing by six points with 40 seconds left on the clock, Foles was searching for a pass to win his side the game. The quarterback was pinballed around as the pocket collapsed, before defensive end Ifeadi Odenigbo eventually made it past the offensive line and slammed Foles to the ground.
The tackle didn't look particularly dangerous compared with the numerous hits made during every NFL game, but Foles remained on the floor, clearly in a lot of pain.
Replays showed the Super Bowl LII MVP took the full force of the landing on his right side.Foles lay on the field for over a minute and, after Bears medical staff saw to him on the field, Foles was carted off to the locker room.
It is not yet clear how severe Foles injury is."You never want to see anybody go down, my team or the other team," Bears running back Cordarrelle Patterson said.
"Being a part of that, it hurts, man. We know how much work Nick puts in each and every day, the grind he put in."To see a guy like that go down, it's heartbreaking. I just wish the best for him and his family. Just keep praying for him. I hope everything works out."The Bears are now on a bye week and won't play until November 29 when they face top-of-the-division Green Bay Packers.
---