Tom Brady suffers biggest loss of professional and college career as Buccaneers are blown out by Saints
Written by laserteam on November 9, 2020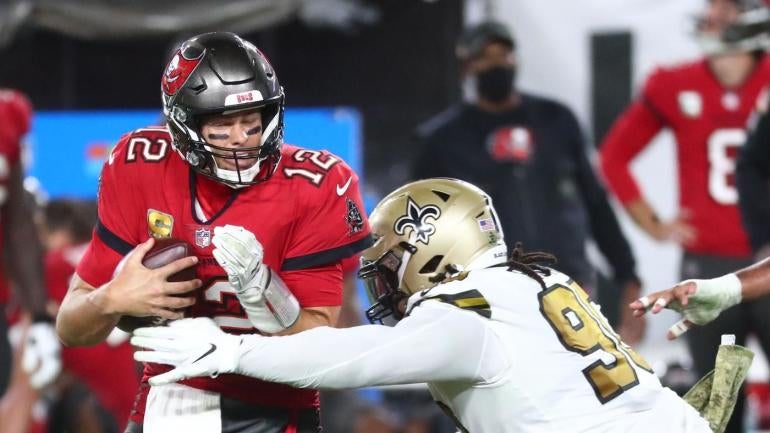 (CBS Sports) – Tom Brady never experienced a five touchdown defeat in his 25 years of playing professional and college football — until Sunday. Brady's 35-point loss to the New Orleans Saints was the largest loss of his career, never having a greater margin of defeat in his 29 games at the University of Michigan and his 283 starts in the NFL. 
The Tampa Bay Buccaneers fell 38-3 to the Saints in what was Brady's worst game of the year. Brady finished 22 of 38 for 209 yards with no touchdowns and three interceptions with a 40.3 passer rating. This was the first time Brady has thrown three or more interceptions in a game since Week 3 vs the Bills in 2011, which snapped a streak of 145 consecutive games with 10+ pass attempts and fewer than three interceptions — the longest such streak by any player since at least 1950. Of Brady's seven interceptions on the season, five have come against the Saints.
Brady was never swept by a divisional opponent in his 19 seasons as a NFL starting quarterback until Sunday — and he had to get out of the AFC East for the streak to end. The Buccaneers quarterback lost both contests to the Saints in 2020, completing 60.8% of his passes for two touchdowns and five interceptions while being sacked seven times. Against everyone else this season, Brady has completed 66.5% of his passes with 18 touchdowns to just two interceptions while being sacked seven times — sporting a 6-1 record.
---