Takeoff: Drake and Justin Bieber join fans at Atlanta service for Migos rapper
Written by laserteam on November 14, 2022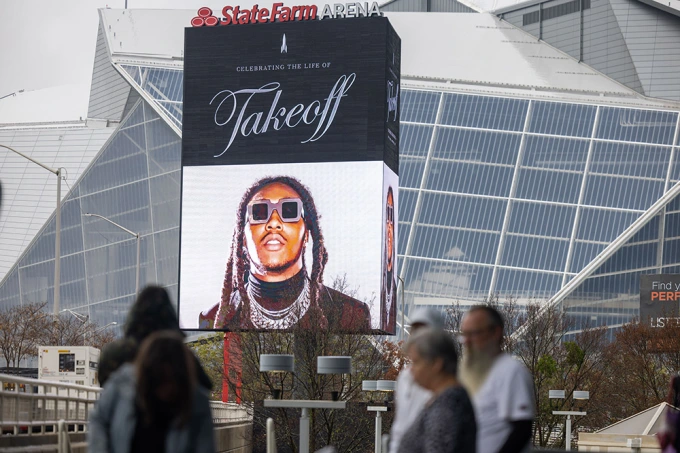 (BBC) – Thousands of fans have paid their final respects to the Migos rapper Takeoff at a star-studded memorial service in Atlanta, Georgia.
Stars including Drake, Justin Bieber and Chloe Bailey were all reported to be in attendance at Friday's "celebration of life" ceremony.
The 28-year-old musician died in a shooting at a bowling alley in Houston, Texas earlier this month.
Police are still investigating and have made no arrests.
Fans braved the rain to attend the roughly three-hour event at the State Farm Arena, a 21,000-capacity stadium.
---