Eric Carle, writer and illustrator who gave life to 'The Very Hungry Caterpillar,' dies at 91
Written by laserteam on May 28, 2021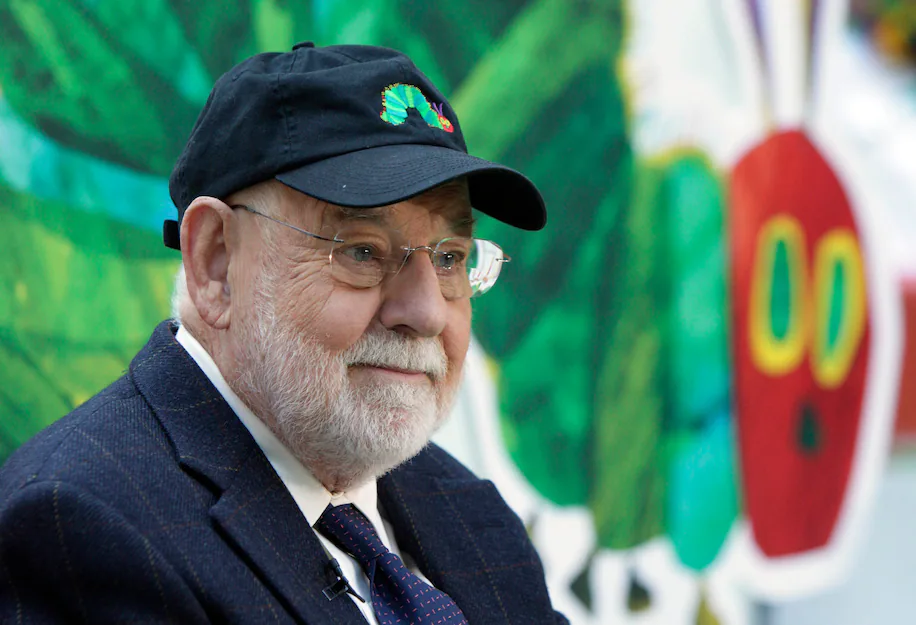 (Washington Post) – Eric Carle, the writer and illustrator who delighted millions of youngsters with "The Very Hungry Caterpillar" and other classic picture books that captured the riotous colors and imaginative jaunts he craved as a boy, died May 23 at his home in Northampton, Mass. He was 91.
Simply told and radiantly illustrated, Mr. Carle's books have been story-time staples for decades. Generations of young readers were enchanted by "The Very Hungry Caterpillar" (1969) and its ravenous protagonist, one of the best-loved characters since Peter Rabbit. On the book's 40th anniversary, Newsweek magazine noted that it had eclipsed "Goodnight Moon" and "The Cat in the Hat" in popularity.
Mr. Carle's works — more than 70 in all, including "The Grouchy Ladybug," "The Mixed-Up Chameleon," "The Very Busy Spider" and "Does a Kangaroo Have a Mother, Too?" — sold more than 170 million copies in several dozen languages.
---