'Love Is Blind' Producers Respond to Contestant Concerns Over Mental Health
Written by laserteam on April 19, 2023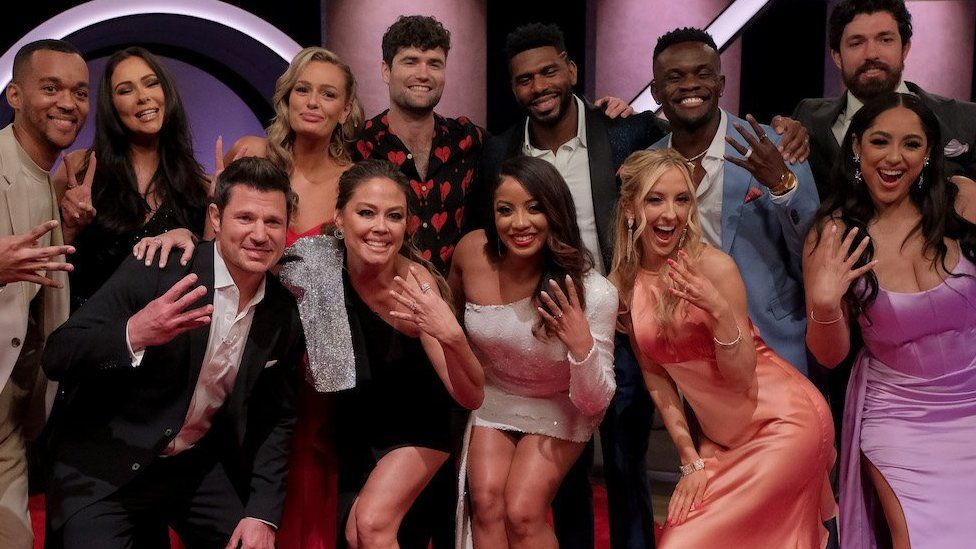 (The Hollywood Reporter) – Love Is Blind producers have responded after previous contestants from the Netflix dating series complained about elements of the production and alleged that the show's team did not do enough to prioritize mental health.
For an Insider story that published Tuesday, a number of individuals who have appeared on Love Is Blind recounted challenging aspects of their time on the Kinetic Content-produced show. Love Is Blind premiered in February 2020, and the show released its season four reunion special Monday following technical difficulties amid the streamer's plan to air it live.
In a statement shared with The Hollywood Reporter, Kinetic Content responded to the Insider story by saying, "The wellbeing of our participants is of paramount importance to Kinetic. We have rigorous protocols in place to care for each person before, during, and after filming."
Among the former contestants to speak to the outlet was Danielle Ruhl, who got married to Nick Thompson on the show's second season that was released in February 2022 before the couple filed for divorce that summer. Ruhl recalled having a panic attack during production and claimed that she hid in a closet to avoid having the experience appear on camera. According to Ruhl, producers allegedly convinced her to remain on the show.
This story follows former season two contestant Jeremy Hartwell having filed a lawsuit last year against Netflix and Kinetic, alleging poor working conditions and low pay during his stint on Love Is Blind. In a statement released at the time, Kinetic said there was "absolutely no merit" to the allegations
---