Ed Sheeran wins copyright case
Written by laserteam on May 5, 2023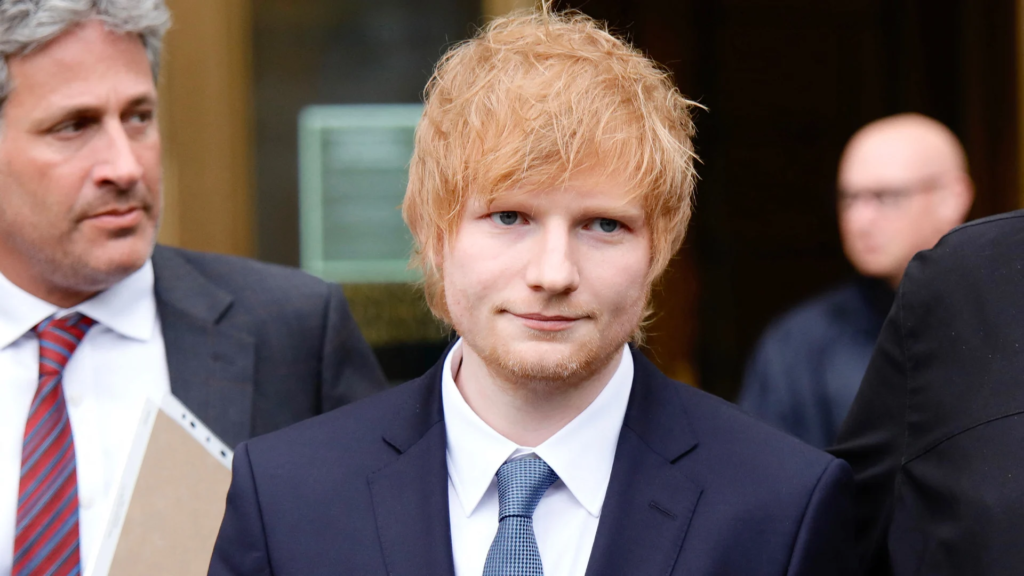 (Yahoo) – After three hours of deliberation, jurors in Ed Sheeran's copyright infringement trial have unanimously found that he did not copy Marvin Gaye's 1973 song "Let's Get It On" for his 2014 track "Thinking Out Loud."
"I feel like the truth was heard and the truth was believed," Sheeran told People in the courtroom just after the verdict was read. "It's nice that we can both move on with our lives now — it's sad that it had to come to this."
The heirs of Gaye's co-writer on the hit, Ed Townsend, had alleged in a 2017 lawsuit that Sheeran's song, which was co-written by Amy Wadge, had "overt common elements" and "striking similarities" to the classic, while Sheeran's team argued in a court filing that any similarities are a coincidence.
"The two songs share versions of a similar and unprotectable chord progression that was freely available to all songwriters," Sheeran's team reportedly wrote.
The British hitmaker himself testified during the first week of the trial, saying that "most pop songs can fit over most pop songs." That squares with what he's said before, that "there's only so many notes and very few chords used in pop music." Sheeran himself has performed a mashup of the two songs in concert.
During his testimony, Sheeran pulled out his guitar to demonstrate his songwriting process for his lawyer and the jury. He even sang part of his hit that's under fire. He also said he hadn't heard Gaye's classic until after he released "Thinking Out Loud." Instead, he testified, he drew inspiration from another rock legend, Van Morrison.
---