Simone Biles dazzles in her return to easily claim the U.S. Classic
Written by laserteam on August 7, 2023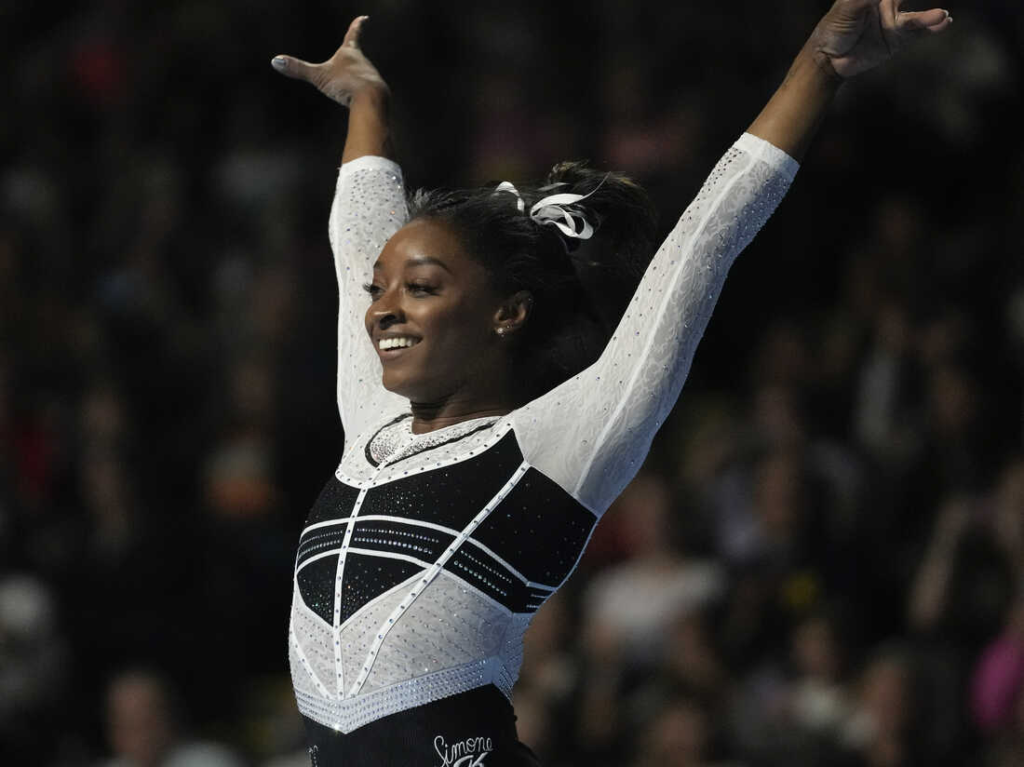 (NBC News) – Simone Biles began her first competition in 732 days by briefly running around during introductions, unsure of where she was supposed to go.
It's the only time she seemed out of place. Once Biles saluted the judges, it was the same as it ever was.
Biles soared to victory in the U.S. Classic on Saturday night in her return following a two-year layoff after the Tokyo Olympics, the case of "the twisties" that forced her to take herself out of multiple events in Japan seemingly firmly in her rearview mirror.
Wearing a black-and-white bedazzled leotard, the 26-year-old Biles seemed in her element in front of a sold-out NOW Arena crowd that was littered with signs of support. Her all-around score of 59.100 was easily the best of the night, remarkable considering she'd only really started training seriously in late April after her marriage to NFL defensive back Jonathan Owens.
Wearing No. 231 and sporting — at least before she began competing — a necklace bearing "Owens" in tribute to her husband, she seemed equal parts and relaxed and energized.
---