Twitch streamer Kai Cenat charged with riot after NYC giveaway 
Written by laserteam on August 7, 2023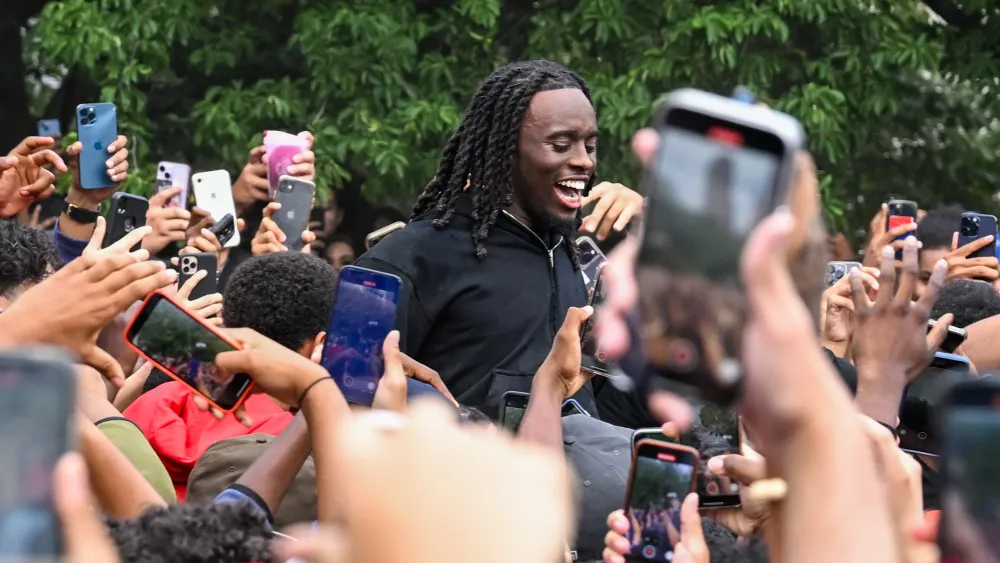 (NBC News) – A social media influencer has been charged with "inciting to riot" after a giveaway in a New York City park erupted in chaos Friday, authorities said.
An NYPD spokesperson said that the video game live-streamer, Kai Cenat had been charged with riot, inciting to riot and and unlawful assembly.
They added that he was issued with a desk appearance ticket that will require him to appear in court at a later date.
Cenat, 21, had been removed from the area for his safety after thousands of mostly young people descended on Manhattan's Union Square on Friday afternoon, New York City Police Chief Jeffrey Maddrey told reporters earlier on Friday.
Maddrey said that 65 people were arrested. Thirty of them were juveniles, he said.
They were taken into custody after people threw bottles, fireworks, rocks and paint cans that had been taken from a construction site at the park, Maddrey said.
Three officers were injured, he said. A sergeant suffered a broken hand.
"Officers were attacked, we were crushed," he said, adding that he had been hit with "multiple objects."
"I personally observed young people having panic attacks, anxiety attacks," he said. "People were suffering out here."
---