'The Blind Side' subject Michael Oher says adoption by Tuohy family was a lie
Written by laserteam on August 14, 2023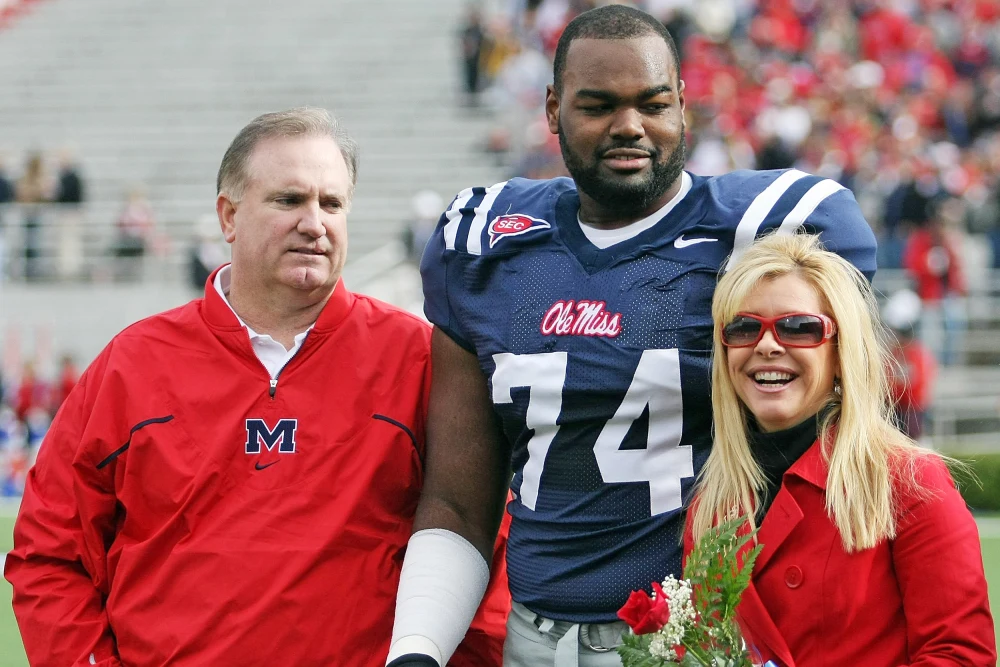 (NBC News) – Former NFL star Michael Oher, subject of the book and movie "The Blind Side," alleges that the couple who took him in as a teenager misled him into believing they were adopting him — and instead placed him in a conservatorship, according to a court filing Monday.
"The lie of Michael's adoption is one upon which Co-Conservators Leigh Anne Tuohy and Sean Tuohy have enriched themselves at the expense of their Ward, the undersigned Michael Oher," the petition to terminate the conservatorship in Shelby County Court in Tennessee said.
The story of Oher and the Tuohy family became the subject of an Oscar-winning film, "The Blind Side," starring actor Sandra Bullock in the role of Leigh Anne Tuohy. The film, based on the Michael Lewis book of the same name, chronicled Oher's life as a homeless child through his college football career and eventual NFL stardom.
The Tuohys negotiated a deal with 20th Century Fox that left Oher without any payment for the rights to his name, likeness and life story while the Tuohy family received a contract price of $225,000 in addition to 2.5% of the film's net proceeds, the petition states.
The film has grossed over $300 million, the petition says. A $200,000 donation was also made to Leigh Anne Tuohy's charitable foundation.
Oher made no money off the film, the petition said, which was released after he completed his college career and would not have impacted his NCAA eligibility.
---