Aaron Rodgers suffers season-ending Achilles injury 4 plays into New York Jets' debut
Written by laserteam on September 13, 2023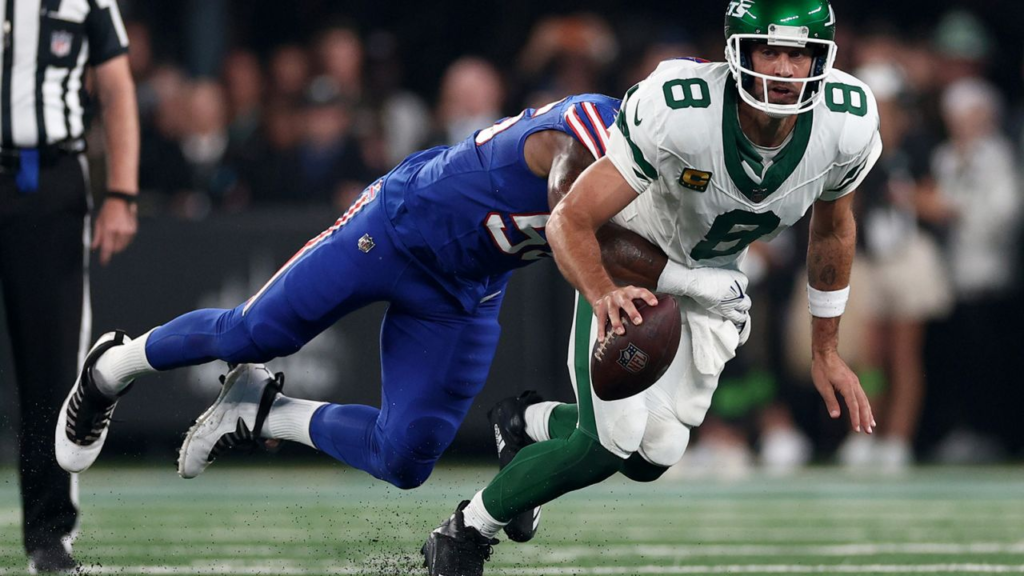 (CNN) – Quarterback Aaron Rodgers, making his debut with the New York Jets, was carted off the field after suffering a left Achilles injury on just his fourth play in the team's Monday Night Football game against the Buffalo Bills and will miss the rest of the 2023 season.
Jets head coach Robert Saleh told reporters on a media call Tuesday: "He's out for the year. He needs surgery."
Saleh said he didn't have information on the four-time Most Valuable Player's surgery schedule and recovery process. At 39, Rodgers is the second oldest player in the league, and this was to be his 19th season.
Multiple sources told CNN that an MRI on Tuesday showed a complete tear of Rodgers' left Achilles tendon.
Saleh told reporters, "We know it's torn. That's been confirmed."
The injury occurred during the team's first drive in the first quarter when Rodgers was sacked by Bills edge rusher Leonard Floyd.
Rodgers hobbled up for a few moments before going back down to the ground. He was attended to by the Jets' medical staff before being helped off the field at MetLife Stadium in East Rutherford, New Jersey.
---