Megan Thee Stallion shuts down rumors of NSYNC fight at VMAs: 'I just talk with my hands
Written by laserteam on September 13, 2023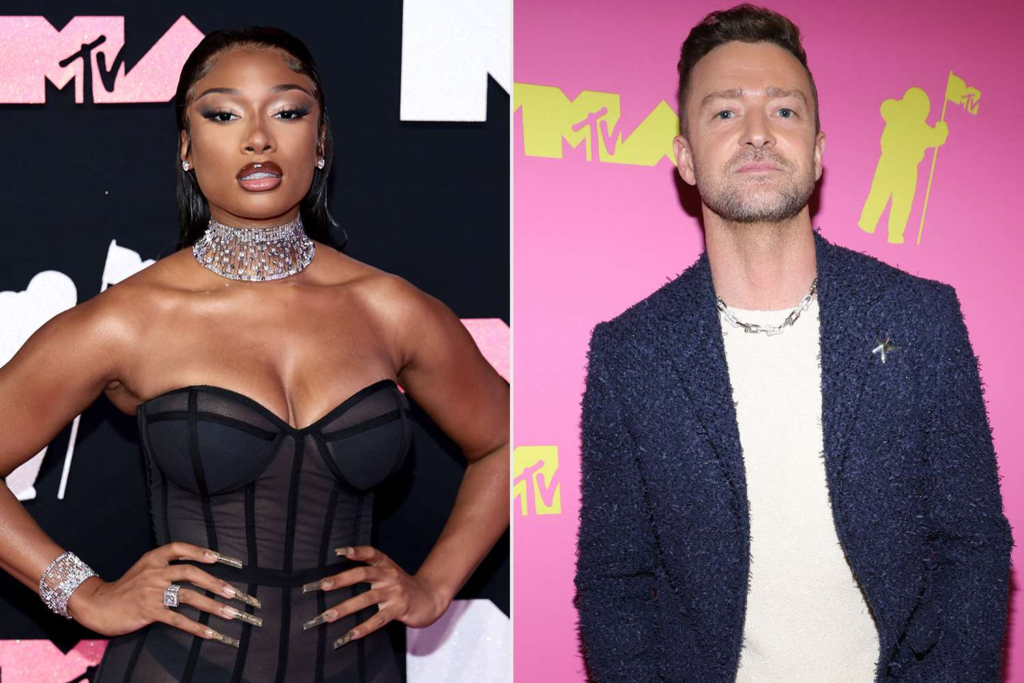 (USA Today) – Social media is speculating what, exactly, happened between Megan Thee Stallion and *NSYNC backstage at the 2023 MTV Video Music Awards.
The "Savage" singer, who performed "Bongos" alongside Cardi B on Tuesday night, appeared to have a heated interaction with the members of NSYNC in a video that was posted on social media and has now gone viral. In the clip, a screen recording from MTV's backstage "POV" camera, Megan leans over as someone — who appears to be Justin Timberlake — also leans toward her to exchange words as she gets her hair done.
She begins shaking her head, pointing toward the group and shaking her hand
USA TODAY has reached out to representatives for Megan and NSYNC for clarification.
A source who witnessed the interaction but is unauthorized to speak publicly dismissed speculation that Megan and NSYNC got into an argument.
"Meg loves Justin. She was saying, 'No, no, no, we've never met before,' " the source told USA TODAY, adding that it was the first time Megan and Timberlake had met. "She was excited."
https://www.instagram.com/p/CxIjjF7OcTn/
Megan also shut down negativity surrounding the interaction on Wednesday, sharing a video on social media of herself animated as she laughed with Timberlake backstage. "I just talk with my hands lol," she captioned the clip.
The rapper added: "@justintimberlake love ya."
---