Singer DaniLeigh arrested for driving under the influence, hit-and-run in Miami
Written by laserteam on May 31, 2023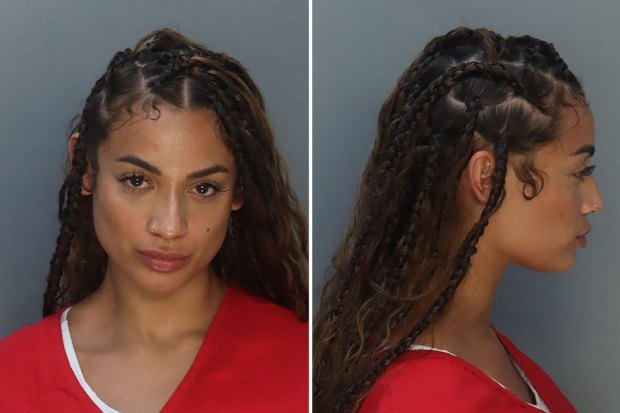 (USA Today) – Singer DaniLeigh has been arrested for a hit-and-run incident in Miami while allegedly driving under the influence.
Police arrested the singer, born Danielle Leigh Curiel, after they were dispatched to the scene just before 1 a.m. Tuesday, according to an arrest report obtained by USA TODAY. She was charged with leaving the scene of the crash including serious bodily injury, driving under the influence and damage to property or person while driving under the influence.
Police said in the report that they received calls about DaniLeigh driving a grey Mercedes Benz, reportedly at a high speed while weaving through traffic. She hit a motorist on a moped and continued driving, according to witness reports shared with police.
USA TODAY has reached out to the singer's manager for comment.
Multiple people attempted to get DaniLeigh's attention to let her know she was "dragging the moped," but she didn't stop, according to the report.
The unnamed moped driver sustained non-life-threatening injuries, including a spinal fracture and a kidney laceration, and was transported to a Miami hospital.
---