Burning Man flooding strands tens of thousands at Nevada site
Written by laserteam on September 5, 2023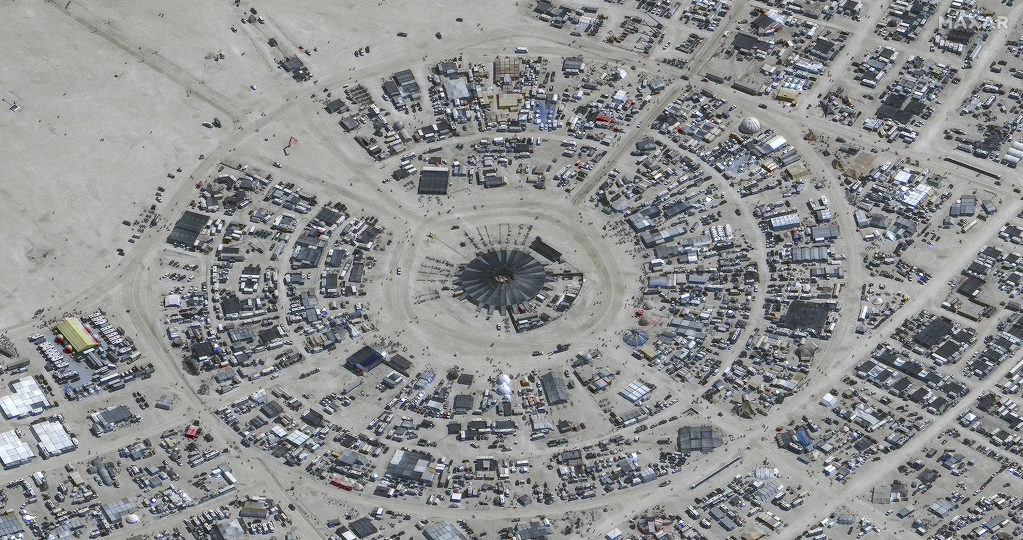 (AP News) – An unusual late-summer storm turned a week-long counterculture fest into a sloppy mess with tens of thousands of partygoers stuck in foot-deep mud and with no working toilets in the northern Nevada desert. But some Burning Man revelers said Sunday that their spirits remained unbroken.
Organizers closed the festival to vehicles after one death was reported. Officials provided no details of the fatality.
The annual gathering in the Black Rock Desert about 110 miles (177 kilometers) north of Reno attracts nearly 80,000 artists, musicians and activists for a mix of wilderness camping and avant-garde performances. Disruptions are part of the event's recent history: Organizers had to temporarily close entrances to the festival in 2018 due to dust storms, and the event was twice canceled altogether during the pandemic.
More than a half an inch (1.3 centimeters) of rain fell at the festival site on Friday, disrupting this year's festival.
More than half an inch (1.3 centimeters) of rain and possibly close to 1 inch (2.5 centimeters) fell this weekend in parts of northwest Nevada, which includes the area where the Burning Man festival was being held, said Mark Deutschendorf, a meteorologist with the National Weather Service in Reno.
Celebrity DJ Diplo posted a video to Instagram on Saturday evening showing him and comedian Chris Rock riding in the back of a fan's pickup truck. He said they had walked six miles through the mud before hitching a ride.
The event began on Aug. 27 and had been scheduled to end Monday, according to the U.S. Bureau of Land Management, which oversees the Black Rock Desert, where the festival was held.
John Asselin, a spokesperson for the Bureau of Land Management, said he had seen "a steady stream" of vehicles leaving the festival site.
"People are getting out," he said.
---